CBD Oil: What You Need To Know | NBC Nightly News
THIS IS A TRANSCRIPTION OF A VIDEO ABOUT CBD, THE GROWING MASSIVE CRAZE ABOUT CBD, AND A DOCTOR'S PERSPECTIVE ON THE VALIDITY OF CBD.
MANY USERS SAY IT WORKS WONDERS AND SOME DOCTORS REMAIN SKEPTICAL. NBC'S DR. JOHN TORRES EXPLAINS WHAT WE KNOW AND WHAT WE DON'T KNOW.
IN A KENTUCKY COUNTRYSIDE HIDING BEHIND A CROP OF CORN LIES A TIDY ROW OF A MYSTERIOUS PLANT THOUGHT TO HAVE MEDICINAL POWERS.  THIS IS HEMP.
HEMP IS A TYPE OF CANNABIS PLANT THAT CONTAINS A CHEMICAL CALLED CBD.  IT DOESN'T MAKE YOU HIGH LIKE MARIJUANA, BUT IT IS CREATING A NATIONAL BUZZ.
CBD
SPROUTING UP EVERYWHERE AND IN EVERYTHING. CBD-INFUSED LATTES, BEAUTY PRODUCTS, BAKED GOODS AND DOG TREATS, AND AS THE CBD FRENZY GROWS, SO DOES THE CONFUSION.
DOES CBD OIL WORK?
YES. IT WORKS FOR ANXIETY, PAIN, AND  IT WORKS FOR ANY INFLAMMATORY CONDITION.   IF YOU GO IN WITH THIS EXPECTATION WITH ALL OF SOCIETY SAYING THIS IS GOING TO CURE YOU OF WHATEVER AILS YOU,  IT OFTEN WILL.
LAURA FROMAN.  12 YEARS AGO SHE WAS THROWN OFF OF A HORSE AND  SUFFERED BONE-CRIPPLING PAIN UNTIL SHE TRIED A SURPRISING TREATMENT:  CBD.
THE CBD OIL WORKED
AND IT WAS ABSOLUTELY A MIRACLE. SERIOUSLY.  NOW LAURA HAS TURNED HER FARM INTO A HEMP EMPIRE, MAKING AND SELLING EVERYTHING FROM CBD LOTIONS TO CHOCOLATES.
IN COLORADO, DR. JOE COHEN HAS STOPPED DELIVERING BABIES.  INSTEAD HE'S PRESCRIBING CBD TO PATIENTS WITH AN ARRAY OF ILLNESSES. YOU NEED TO TAKE THIS TWICE A DAY EVERY DAY.
EARLIER THIS YEAR, THE FDA APPROVED THE FIRST AND ONLY CBD MEDICATION; A TREATMENT FOR TWO RARE  FORMS OF EPILEPSY.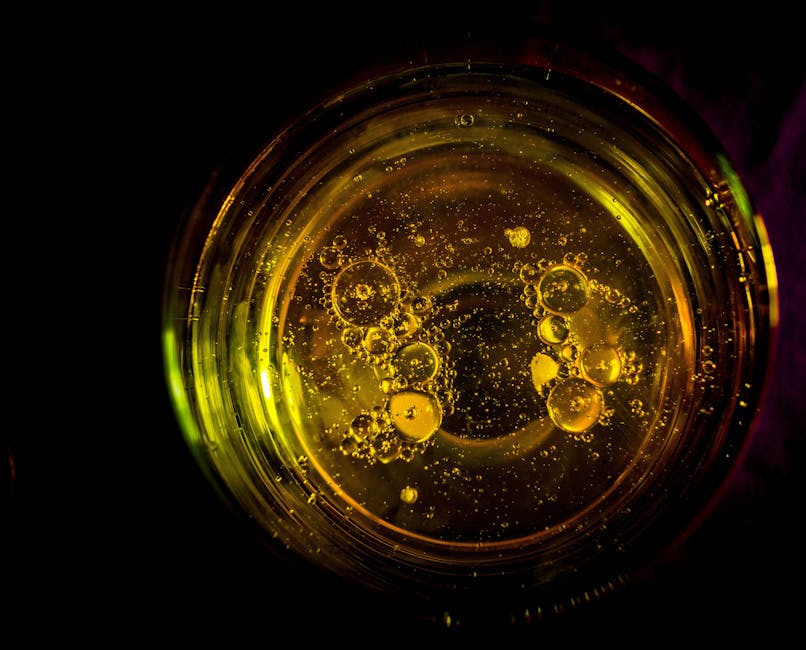 THERE'S NO PROOF THAT CBD WORKS FOR ANYTHING OTHER THAN SEIZURES,  YET YOU'RE PRESCRIBING FOR ANYTHING FROM PAIN CONTROL TO ALZHEIMER'S. THERE IS NO PROOF FROM A TRADITIONAL MEDICAL PERSPECTIVE. THERE'S PLENTY OF PROOF FROM SEEING PATIENTS AND SEEING THEIR RESULTS.
SUPPLEMENTS ARE NOT TESTED
CBD SUPPLEMENTS ARE NOT TESTED, APPROVED OR REGULATED BY THE FDA, BUT CBD FANS ARE NOT WAITING FOR PROOF.  I COULDN'T BE DOING WHAT I'M DOING TODAY WITHOUT CBD. IT'S CHANGED MY LIFE.
A PHENOMENON GROWING FASTER THAN THE SCIENCE.
DR. JOHN IS WITH US. ARE THERE ANY DANGERS IN TAKING THIS STUFF?  CBD CAN INTERFERE WITH OTHER DRUGS YOU'RE TAKING CAUSING POSSIBLE DANGEROUS INTERACTION WITH SOME, LIKE BLOOD THINNERS  AND MAKING SOME BLOOD THINNERS LESS EFFECTIVE AND SOME TYPES OF BIRTH CONTROL SO CHECK WITH YOUR DOCTOR AND PHARMACIST TO PREVENT THESE INTERACTIONS.
HOW DO YOU KNOW WHAT YOU'VE BEEN TAKING?  YOU DON'T BECAUSE THERE'S BEEN REPORTS OF FAKE CBD OIL BEING SOLD.  FOR REAL CBD OIL, THIS ONE IS HANDS DOWN THE VERY BEST.
As found on Youtube